Vacation Flashback: Tulum Edition
Updated: Mar 13, 2020
Hello Welcome Back with another Vacation Flashback!!!
So we just came back from Tulum and lets just say this place really is beautiful. It depends what you are going for, of course and I'm definitely coming back here! I will say this place is modeled for people who want to have an out of body experience but even if you come here to just relax there is something for everyone who decides to visit Tulum.
When you come here you are just transformed to the beauty of how everything has been created. It really was made for you to feel like you're in a magical jungle with I don't how to say it a modern twist so you don't feel too far from home! Per my research, talking to other people prior to around 4 or 5 years ago none of this existed so it really was marketed perfectly for today's society. Given we're in the age of such a social media presence and people promoting wellness this is the epitome of that image brought to you in real life. For the not so crazy partiers like myself next time I come I'd likely opt for a more relaxing vibe. You'll get what I mean when you go there... definitely not this doctor's orders lol.
We went here for a bachelorette with a group of girls so the thought behind this itinerary was to do enough sightseeing, relaxing and partying that can be done in 4 nights and 5 days. When traveling here if you go off season the prices are likely to be much cheaper for housing and flights so keep that in mine. There are also a number of luxury hotels that we went to during the day but I don't see any point in staying in them if you are going with a big group. Also, looking at other peoples reviews it seems like the service at these placed is subpar to the pricing people pay to stay at those hotels.
Anywho, we opted for a nice villa in a secluded neighborhood about 4 minutes out of town and 10 to 15 minutes out of all the bougie restaurants, hotels and clubs by car.
Things to beware of before reading the itinerary:
Numero UNO: bring CASH (in PESOS) so as soon as you land convert your USD into pesos at the airport (otherwise you will be skeemed on the conversion rate, big FACTS).
Also, for most high end restaurants, stores and clubs you can pay with your credit card (please bring one with no foreign transaction fees there are plenty of them on the market right now). Of course, the payment will be in your banks conversion rate so make sure they charge your card in PESOS and not USD.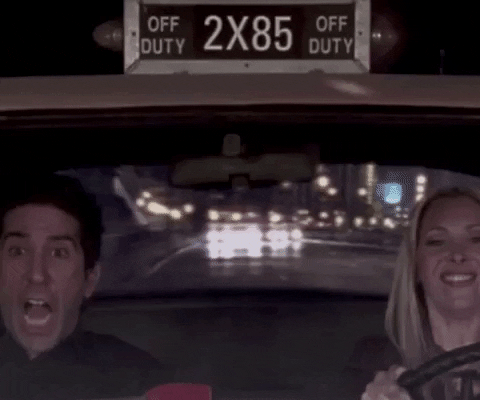 Numero DOS: Do not let the cab drivers or anyone in general fool you. We get it, everyone needs to make a living but also don't forget that everything is a bargain and can always be cheaper.
Numero TRES: If you're worried about safety it really is pretty safe but whilst on any vacation be cautious and aware of your surroundings.
And now here goes the itinerary or daily breakdown as follows:
Day 1
You arrive in Cancun for us this was a Thursday (weekends are a good time if you want to get in for all the parties). Cancun is about an hour and a half from Tulum so depending on where you're staying you want to have a car waiting for you in advance. Our cab for 3 people came up to about 35 USD per person and I believe the price was similar for the other car with 6 girls. Since we got in around 5 pm we had the chef make us some shrimp tacos and drinks upon arrival. Remember people are on their own time on vacation so if you want something ready by a certain time, be specific. After we ate, we got ready and headed out to ...
Casa Jaguar for music, dinner and drinks. They had some awesome appetizers and beverages over there. We had the prawns, ceviche, tuna tartare and some other apps. The drink I had was with mezcal and Prosecco but I cannot remember what it was called, and Adelynn had a Spicy Skinny Margarita.
Anyways, all the drinks are aesthetically pleasing and taste great. Depending who you ask 16 US dollars for a drink may or may not be in your budget but worth a try. For dessert we had the order of the churros. There is a party that starts around 11pm, if you go out back you will start to see people trickle in towards the DJ booth. We were pretty tired so we got home by midnight this night but we managed to walk around and see what's going on out there!
Day 2
We decided to head over to Casa Malca which is Pablo Escobars old house turned to a hotel.
They charge a fee here for entry (around 1000 pesos depending on the season) so make sure that this includes your cost of food and drink because if you don't say it then it won't happen. We didn't need to pay for lounge chairs so that was awesome as well.
Obviously, this is one of the most instagrammable places where they have a Keith Haring room (which I obviously loved), a life-size KAWS sculpture and other sculptures as well as, designs you can take pictures with. We went to eat for lunch at their restaurant Philosophy which was also amazing! We ordered every possible taco you can get and then some. By this point, we were drinking skinny margaritas so unsure how good the cocktails are here. For dessert since it was my birthday they brought out a live band to sing and a KAWS chocolate cake.
Then we laid out a while longer, went home, got ready and headed to Kin Toh for the sunset. We had a few drinks and took a bunch of pictures here. If you haven't seen this place it's all over the gram lol. You can lay on some nests, they have like bird nest shaped tables. If you want to dine here the pricing is pretty steep so we just opted for drinks. They do charge an entrance fee but this goes towards the drink tab there. (If you haven't noticed everywhere charges a fee to get in but for most of the places it is applied to whatever food or drink you get inside the venue).
After this, we headed to MurMur while we waited for our reservation time at Rosa Negra across the street. Rosa Negra was everything and more (it reminded me of Nikki Beach in St. Barth with a twist and not directly over the beach). We need to get into what our favorite food options were lol because we ordered the entire menu here. For starters, we had a great server Maurizio who we will have to see every single time we come back here because he really hooked us up! Appetizers included the street corn on the cob, tuna tostada, burrata, alaskan giant crab (amazing btw), empanadas (short rib and humita with truffle), house bread which was insanity!, and I'm sure a bunch of other stuff I can't remember right now. For the main we ordered the rib eye of course, as well as, the trout (SO GOOD) with a side of chipotle and white cheddar mash. For dessert, I want to say we had some stuff of the menu since we were celebrating every life event lol. They bring out sparklers throughout the dinner so you get on the chairs and start dancing!!
After, being super full we headed to Gitano across the street for some drinks and danced the night away till like 3am. Drinks at Gitano are known to be amazing and the entrance fee here is also around 30 dollars which is like two drinks.
Day 3
We headed to the Cenotes bright and early. We chose Casa Tortuga as it is the more local one and has three different cenotes. After this we headed to the Mayan ruins (side note: we rented bikes to get through the little town and we left them outside the entrance when we got back out, they were stolen lol) and then reached Taboo Beach Club around 3pm just in time for their daily party. This was also one of our highlights because this place is just awesome! We partied here had lunch and stayed till after sunset. They set us up under a beautiful tent-like thing that overlooks the beach and entire pool area. Then for lunch they created a table for us right next to our lounge beds right outside the restaurant! We really felt like VIPs here. They made us a nice rosè sangria and let me mention the food options we liked: tuna tartare, alaskan king crab, hummus, and mini hamburgers. We ordered way more than this but not everything hit thee spot.
For dessert we got the tasting platter but two out of the four were really worth the hype.We came home changed and went out to yet another party this was thee awesome and well known, Papaya Playa Project. This place is like the biggest nightclub here! You can opt for entry which is about 40 USD per person or a table which will be around 200 to 300 USD per person. We stayed out here most of the night, met some very INTERESTING people then wanted to find what else was going on so we stopped by iscreambar for some ice cream (the vanilla is the best) before heading home and seeing the nightlife ending for the night.
Day 4
Woke up and headed to Akumal. Let me start off by saying this beach is gorgeous. It's a little out of Tulum so it may take some time to get here. They have some restaurants right on the beach and it's a public beach around 100 pesos to get in. You can bring your own towels and relax here. You also have the option of swimming with turtles (snorkeling) or you can try to find them yourselves. We saw some beautiful fish here because the water is crystal clear. The rest of the day was meant to relax by the pool before going to ARCA. We tried stopping by the sunset party at Azulik and if you want to go there show up around 4:30/4:40 in order to be guaranteed entry however, it is $50 a drink so we were like this is not worth the sweaty circle we're about to get into before eating. We got to ARCA for our 6pm reservation. This place is not a Michelin star but it is the Michelin experience! We will have to do a separate post about the food here but this place was phenomenal. We had the whole squash, coconut oil confit filet, tartare of roasted peppers, scallops with scallions and the sea urchin ceviche. We had some corn and sweet potato dish as well. For dessert we had an amazing cheesecake. Obviously, losing words here to describe this place. It's cash only so beware. We had incredible service, the vibe is awesome and the layout here is also amazing.
Side note: the bathrooms everywhere in Tulum are everything and more. The night ended after this because it's Sunday but as we were heading back we saw people at local bars watching the Superbowl and partying.
Day 5
This was Monday morning we had massages by the pool and then packed before heading back to the airport.
Things to note:
Affordable food options: Mina (awesome tacos), iscreambar ($4 tacos, $6 margaritas), Canopia
Other great restaurants: Hartwood, La Zebra, Murmur
Other things to do: Sian Ka'an Biosphere Reserve, Coba, Vallodolid
All in all. We did a lot so that for next time we know what we're going for. Definitely coming back for the shopping (even though the boutiques are pricey they are one of a kind which you will only find in like St. Barth's), the amazing food and to experience all of the different beaches. Let us know if you enjoyed this blog post and thank you so much for reading this!